As part of its mission to drive El Paso's cultural vitality, MCAD provides support annually to local artists, area non-profit arts organizations and creative entrepreneurs through a competitive granting process in six categories that is designed for maximum transparency.
Funding for the Cultural Funding Program is derived from local allocation of Hotel Occupancy Tax (HOT) and some City general funds.

Keep up to date on Cultural Funding Program Updates by following us on social media at

MCAD - Facebook
Sign up for our newsletter at

Newsletter Sign Up


No
minate a Panelist - Nomination forms coming soon
Individual Operations Support Program for Artists and Small Non-Profit Arts & Cultural Organization (IOSP)
The City of El Paso's Museums and Cultural Affairs Department's (MCAD) Cultural Funding Program is announcing a temporary Individual Operations Support Program for Artists and Small Non-Profit Arts and Cultural Organization ("IOSP"). The IOSP is meant to support the stability of the arts and cultural sector in El Paso that has been disproportionately impacted by the COVID-19 pandemic.
Deadline to Apply: Rolling deadline until funds for the program have been exhausted
Eligibility: Open to artists that have participated previously in MCAD programs and non-profit organizations that have been funded through the Cultural Funding Program.
Guidelines: Download Here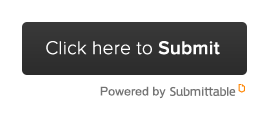 FUNDING CATEGORIES
The Cultural Funding Program provides resources through the following six granting categories:
CAP award recipient Capoeira El Paso
The Operating Support Program (OSP) is designed to support the stability of El Paso's arts and cultural assets and to cultivate organizational growth and professional development. This category is open to non-profit, professionally staffed arts organizations with a minimum of a three-year funding history from MCAD. Funds can be used for any operating expenses.
The Project Support Program (PSP) supports non-profit organizations' high quality arts experiences that are innovative, accessible and appealing to both El Pasoans and visitors. PSP funds can be used for all project-related expenses including administration, production costs, artistic fees, outreach and marketing.
The Community Arts Program (CAP) provides funding for grassroots non-profit arts/cultural organizations and individual artists to provide activities, services, performances and demonstrations in community and neighborhood spaces. The program creates a roster of arts and culture providers available to provide free services throughout the city.
The Artist Incubator Program (AIP) supports the creation of new work by El Paso artists in all disciplines. Eligible projects must be able to be completed and exhibited or performed publicly within the yearlong funding cycle.
The Local Filmmaker Program (LFP) is a competitive, matching funds program designed to support the work of El Paso filmmakers. The LFP will support projects directed by El Paso artists, which are ready to move into the production or post-production stages of the filmmaking process.
Individual Operations Support Program for Artists and Small Non-Profit Arts and Cultural Organization ("IOSP").
LFP Award Recipient Iliana Sosa